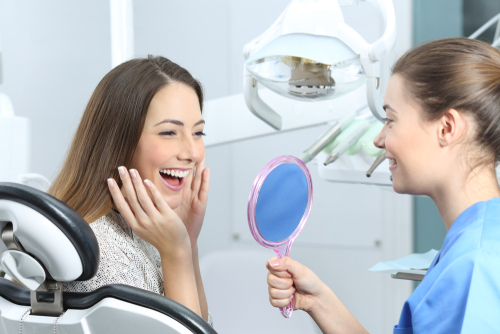 Your smile is what makes you unique. Therefore, you need to be confident about it. However, if you are self-conscious about your teeth, you may not want to share your smile with the world. In order to love your smile, you need to take care of your needs, and one of the best ways to do it is with the help of proper dental care.
If you are looking for a clinic in Franklin Lakes, NJ providing high-quality dental exams, The Smile Spa of North Jersey LLC is ready to assist you. We take care of the smiles of our patients and make sure they walk away happy and confident in their teeth.
Cosmetic Dentistry
A dental implant is a common dental appliance that is used to restore a smile. It includes a titanium post that is surgically positioned into the jaw in order to protect a tooth from further damage or loss. Dental implants are a perfect natural-looking solution. They are durable, prevent bone loss, prevent gum disease, as well as sagging and premature aging.
Bridges
Dental bridges are a cost-effective dental solution when two or more teeth need to be replaced. A bridge is a great method to fill gaps between teeth and make your smile look perfect again. At Smile Spa of North Jersey LLC, we specialize in dental bridges and use them as a great and affordable dental method.
Dental Implants
Dental implants are an ideal solution for tooth loss and decay. They are perfect for those patients who are not interested in conventional restorations.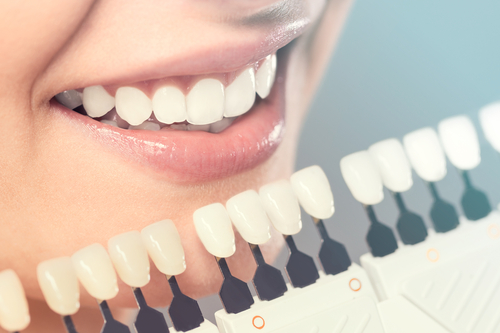 Cosmetic Dentistry & More
Are you dreaming of showing off your beautiful and bright smile? Then, cosmetic dentistry is for you. It is a type of dentistry, the purpose of which is to create a positive change in your teeth. At Smile Spa of North Jersey LLC, we offer such cosmetic dentistry solutions as caps (crowns), dentures, professional whitening, veneers, or lumineers.
Dentures
Dentures are removable appliances used to replace missing teeth and restore a smile. Dentures can be both complete and partial. Unlike many other dental solutions, dentures are removable and can be taken out and put back in a mouth.
Caps (Crowns)
Crowns (caps) are appliances that are placed over the damaged tooth to protect, cover, and restore its shape. With the help of dental crowns, you have a chance to restore the natural look, function, and shape of your teeth. Whether a dental crown is a perfect solution or not, you can find out at Smile Spa of North Jersey LLC.
Teeth Whitening And Bleaching
If you are looking for a fast and effective solution to brighten your teeth, teeth whitening is what you need. Teeth whitening remains one of the most popular dental procedures in cosmetic dentistry.
Veneer And Dental Lumineers
Veneers are thin covers placed over natural teeth in order to improve the appearance of teeth and create a perfect smile. Veneers are a good choice for people with damaged teeth, weakened teeth, and teeth that are cracked and chipped. It is a quick and non-invasive method that allows you to see the results very quickly. One of the most popular brands of veneers are lumineers manufactured by DenMat Dental Laboratory.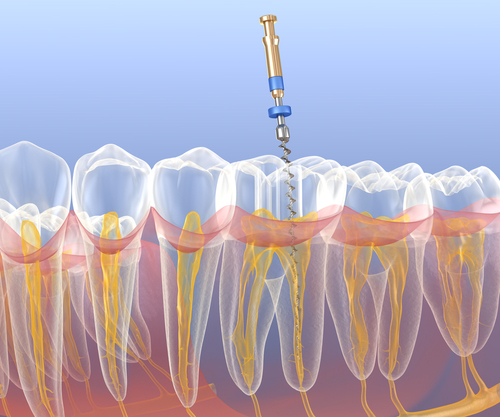 Periodontal and Endodontic Services
At Smile Spa of North Jersey LLC, we are pleased to provide a variety of periodontal and endodontic services. These services include fillings, extractions, root canals treatments, endodontic surgery, and others.
Fillings and Filling Repair
The healthcare specialists at Smile Spa of North Jersey LLC offer different types of fillings made of different materials. Some fillings are more expensive than others and are also known for better quality.
Extractions
An extraction is a procedure of removing a severely damaged or infected tooth from the mouth. During this procedure, both a tooth and its root are removed. At Smile Spa of North Jersey LLC, we perform tooth extractions for different reasons, and we make sure that this procedure is absolutely safe and pain-free for our patients.
Root Canals
One of our specializations at Smile Spa of North Jersey LLC is also root canal treatment. This type of treatment is used for rescuing severely infected and damaged teeth. Performed by an experienced endodontist, this procedure allows to save a tooth and prevent an extraction.
Endodontic Surgery
If you are experiencing a severe dental infection or abscess, you need endodontic surgery. It is a complex procedure intended to save an affected tooth, which is not always possible. At Smile Spa of North Jersey LLC, we have highly experienced dental experts, who specialize in endodontic surgeries and therapies of all sorts.
Apical Surgery
Apical surgery that is also known as "apicectomy" is usually used in cases that have failed a regular root canal treatment. This procedure is often considered a last resort before tooth extraction. At the Smile Spa of North Jersey LLC, it is considered a standard surgical procedure.
Do you Need Professional Cosmetic Dentistry?
If you are experiencing any of the above-mentioned dental issues and you want to have a perfect smile and healthy teeth that you are proud of, contacting The Smile Spa of North Jersey LLC is the right thing to do. Our clinic specializes in all types of dental treatments and procedures. Our dentists are top-rated professionals with years of experience who specialize in solving various dental issues and helping patients maintain their beautiful and healthy smiles for many years. If you have any questions about the procedures we offer, feel free to contact us any time.
Midland Park: (201) 445-2797 Hawthorne: (973) 427-1443